iSmoke2Much for iPhone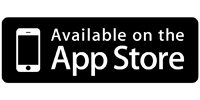 The ownership of this app is
FOR SALE on AppTopia
Do you think you might smoke too much?
Do you want help in cutting down, or maybe just want to keep control of how much you smoke?
With iSmoke2Much you can create a personalised smoking plan, and monitor your habit.

Are you sick and tired of people telling you that you should quit smoking?
There are many smoking apps telling you how much money you're wasting, how unhealthy you are and how long you've been smoke free – well iSmoke2Much doesn't do any of this.



♦ We don't throw health advice at you.
♦ We don't attempt to hypnotise you with words.
♦ We don't expect you to just give up and go 'cold turkey'.
♦ We don't lecture you - let's face it – you're old enough to smoke, so you're old enough to make your own decisions in life.

iSmoke2Much isn't about giving up - it is about keeping your smoking under control.

♦◊♦◊♦◊♦◊♦◊♦◊♦◊♦◊♦◊♦◊♦◊♦◊♦◊♦◊♦◊♦◊♦◊♦◊
This is the only app on the AppStore that will alert you when you CAN have a cigarette.
♦◊♦◊♦◊♦◊♦◊♦◊♦◊♦◊♦◊♦◊♦◊♦◊♦◊♦◊♦◊♦◊♦◊♦◊

We help you monitor your smoking and maybe eventually reduce the number of cigarettes you smoke each day.

iSmoke2Much
~~~~~~~~~
☛ By setting a smoking plan, iSmoke2Much will assign your cigarettes at time intervals throughout the day.
☛ iSmoke2Much will then send you an alert at each 'smoke time', to let you know when you can have one of your assigned cigarettes.
☛ You can then mark it as 'smoked' or 'bank it' for later.
☛ If you can't wait and need one early, simply mark the next one as 'smoked'.
☛ Once you've had your daily allowance, you can mark any additional cigarettes that you need to smoke or end the day early if you managed to smoke less.
☛ The iSmoke2Much app icon will always show you how many cigarettes you have left for the day, and the app has a visible countdown timer for your next cigarette.
☛ You can view your previous days smoking history to see what times you smoke and help you work out which ones you can cut out.
☛ FULL iPhone 5 support.