iBet&Win for iPhone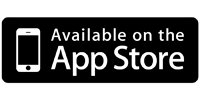 The ownership of this app is
FOR SALE on AppTopia
iBet&Win is a bet calculator with a difference....

With iBet&Win you set how much you want to win and the odds of your chosen bet then iBet&Win will tell you how much you need to stake to achieve your target.

iBet&Win will keep track of your previous bets as a personal log and add any losing bets onto the amount you want to win.

If you follow iBet&Win's recommended stake calculation, then any winning bet will return all your previous lost returns as if you had won every bet.